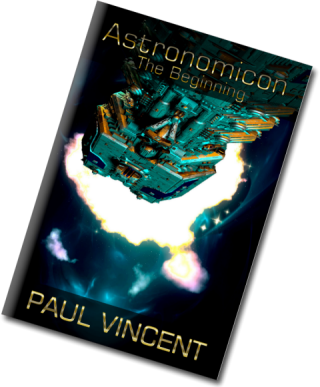 As we work towards the grand release of the paperback version of Astronomicon: The Beginning, we thought it would be a good idea to have a special offer to boost the already released e-book version so that it doesn't get overshadowed by the launch.
Until further notice, we have reduced the price on Amazon to a mere 99c in the US, 77p in the UK and similarly low prices in all other regions (check the price on your local Amazon site before purchasing).
This makes the introductory novel of the epic Astronomicon science fiction series truly excellent value at just 99c for over 360 pages of quality sci fi. It's already collected 4 and 5 star reviews on Amazon and GoodReads.