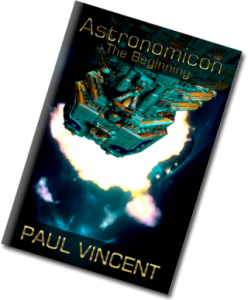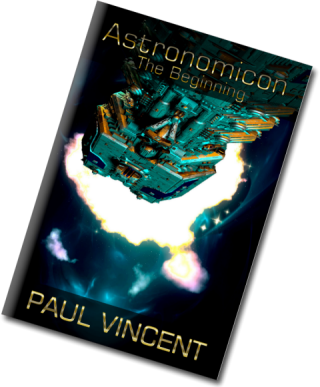 3 Space craft, 240 colonists, 25 trillion miles and a discovery that changes everything.
Everyone knows that a first novel is rarely going to be an author's best work and, like most authors, Paul Vincent's writing skills have improved with each novel. This isn't usually a problem but as the 1st three books formed a series, the first book is an important introduction to that series. We can't just forget the first one or two, leaving my future readers to just jump in part way through the overall story. That left only one solution – a revamp and repolish. So now, after many weeks of work, Paul has reworked the first two books (Voyage of the Elysian and The Discovery) and after a full editing and proofreading pass we are relaunching both of them in a shiny new single volume.
Both have been re-edited, enhanced and augmented before being merged and on top of all that there is a complete new design for the front cover art.
The result, Astronomicon: The Beginning, is a much more worthy start to the Astronomicon series and is even more enjoyable than before. Now available on Amazon.