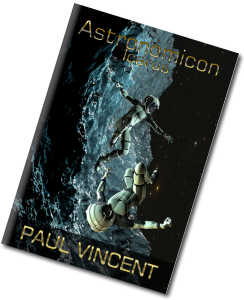 Our other offers may have ended but the 99c offer on Astronomicon: Icarus is still going strong. In fact, it's been so successful that we're going to keep it going until at least the end of February 2014.
You can download it now from your local Amazon website and start enjoying this science fiction thriller immediately. Icarus is a standalone novel but after reading it you will want to immerse yourself in the rest of the Astronomicon series, charting the progress of the human race from our first interstellar exploration, through first contact to a war that could end our species.
Astronomicon: Icarus is 164 pages of quality science fiction, rated highly on Amazon.com and GoodReads.com, and makes an excellent introduction to the Astronomicon universe.