We've been around in the e-book world for a few years now, but during that time we've become aware that a far from insignificant proportion of you, our valuable readers, prefer traditional tangible books. The reasons for this are many and varied, from preferring the sensation of holding a physical book to the enjoyment of seeing your book collection expand on your bookcases, but regardless of the reason, it's an important market that we are not currently serving. It's about time we addressed this.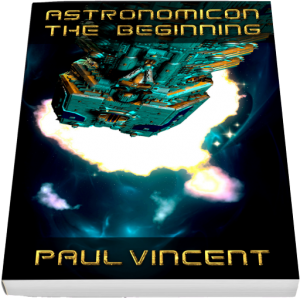 Later this year, all our novels will be available in paperback format for the first time. Before the end of 2016, the first Astronomicon novel will appear in hardback format too. These will all be available, alongside our e-book versions, on your local Amazon website. Pricing has yet to be confirmed.
More information will be posted here as we get closer to the launch.